Posted by Marty Dickinson on Aug 15, 2015
I was having a friendly feud with one of my helpers by insisting the migration of a website to a new hosting account didn't "bring everything over." I couldn't remember what it was on the home page, but something was missing. We went to the Internet Archive Wayback machine and entered the domain name of the site and chose a date from a couple of months ago and, sure enough, there was the graphic that was missing. Nice easy tool for looking at past versions of your website.
Posted by Marty Dickinson on Jun 13, 2014
Setting Up MAC Mail
With MacMail you need to make sure to deselect the "automatically set up account" option. Otherwise it will try to set up the account with incorrect server names.
1: Open Mail (click on the Dock or open it from the Applications Folder)
2: If the "Welcome to Mail" assistant does not appear, choose Add Account from the File menu.
3: Fill in the Full Name, Email address, and Password fields.
4: Deselect "Automatically set up account" if it is enabled. Click Continue to proceed.
5: Choose the proper Account Type. Choose: IMAP account since you are trying to pull your email into your MAC computer from an email server: -imap.everyone.net
6: Give the account a description. It can be anything.
7: Enter your Incoming Mail Server, User Name and Password. Click Continue to proceed.
8: For Incoming Mail Security have SSL unchecked, and from the Drop down menu select PASSWORD
9: Enter description for Outgoing Server
10: Enter the Outgoing Mail Server details. -smtp.everyone.net
11: Make sure the box for USE AUTHENTICATION is selected. Re-enter username and password
12: Verify your settings in the Account Summary. Check "Take account online".
Click "Create" to complete the process.
At this point the set up is completed; however you may need to change the SMTP port if port 25 is blocked
1: Click on Mail menu then select Preferences.
2: Click on Accounts tab
3: Under outgoing server, click the drop down menu and select EDIT SMTP SERVER LIST
4: Select the SMTP server, then click the advanced tab
5: Check the button for USE CUSTOM PORT and put in port 587
Posted by Marty Dickinson on Feb 21, 2012
If you are considering advertising on a blog site or want to plan your next blog tour, you're going to want to target blogs that have a good number of subscribers. After all, you're going to spend time communicating back and forth with the blog owner in both cases. Why would you want to spend all that time if no one is going to see your ad or your content?
Here are the steps to building your list of niche-specific blogs for your targeted marketing pleasure:
1. Find and visit the blog you're thinking about advertising on or pitching to for a guest blog post or blog tour addition.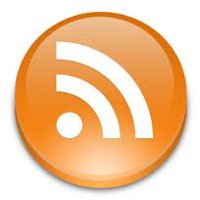 2. Look for the RSS feed link or RSS icon as I've provided here as an image.
3. Right-click on the RSS feed link and copy the link, which will look something like (I wanted to use a highly subscribed blog for example purposes):
http://feeds.feedburner.com/ProbloggerHelpingBloggersEarnMoney
4. Now copy this URL http://feedproxy.google.com/~fc/ and paste it into Notepad or some sort of file that you can make changes to.
5. Take the end of the URL you're wanting to find the number of subscribers and paste it to the end of the feedproxy URL in step 4.
So, in this case, it would look like this: http://feedproxy.google.com/~fc/ProbloggerHelpingBloggersEarnMoney
6. Copy and paste that whole URL into your browser address window and hit your enter key and you will see
the problogger blog has over 150,000 subscribers.
7. Document the blogs you visit and their subscriber numbers by creating an Excel file or Google Docs spreadsheet. That way you can plan your ad campaign or blog tour knowing exactly how many people you will get your name in front of.
Blog tours and guest blogging are the two hottest ways to get web visibility in 2012. But, use a systematic approach to create your campaign so you don't waste any time.
Posted by Marty Dickinson on Sep 8, 2010
PPFM Testing
Posted by Marty Dickinson on Sep 8, 2010
This is test 6
Posted by Marty Dickinson on Sep 8, 2010
Test #5 PingPressFM
Posted by Marty Dickinson on Sep 8, 2010
This is the fourth test.
Posted by Marty Dickinson on Sep 8, 2010
This is the third test!!!
Posted by Marty Dickinson on Aug 21, 2010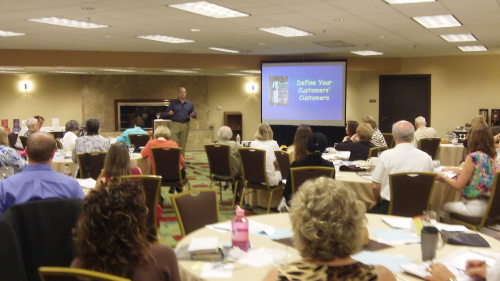 Brian Jud is speaking to a nice intimate group of about 70 here at the Book Masters seminar in Denver Colorado with Brian Jud, Dan Poynter and Judith Briles. Brian Jud is up now doing a great job of presenting how to sell more books to retailers, not just big bookstores. Connect with Brian Judd on Facebook if you are an author or aspiring writer.
Posted by Marty Dickinson on Apr 11, 2010
Here I sit working on my first major promo for a workshop I have scheduled in partnership with Constant Contact downtown Denver on Wednesday May 5th at the Grand Hyatt and I have some promos saying it's May 6th and some saying it's May 5th. Geez! Get it right Marty. Just goes to show that you hae to be extra careful when trying to work online while watching t.v.
This free Internet marketing workshop is officially on Wednesday, May 5th from 9am to noon. Checkout the details on the correct page.