Posted by Marty Dickinson on Jan 22, 2009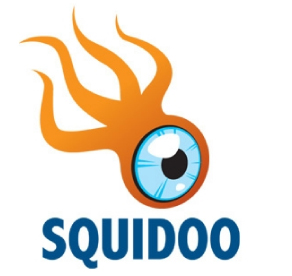 As a web designer and Internet Marketer, I hear this question from my clients all the time: "How do I get more visitors to my website?" Well, what if you could promote your company, product, service, ideas, or controversial thoughts on one of the top 500 most visited sites in the world, for free? Do you think that would help? Squidoo is hot, hot, hot – and it's time to jump on the Web 2.0 bandwagon.
What is it? Squidoo offers its users a way to publish subject-specific individual webpages. Let your creative juices start flowing and just think of the possibilities. There is not a limit to the number of "lenses", or pages, you can create. You could make one for each product you offer, one for all of the affiliate products you market, one to promote your blog or website – the possibilities are endless!
Now is not the time to add this to your long list of to-dos and come back to it later. This is easy to learn, fast, and can get you more exposure today if you let it. Listen up; here are a few things you should know:
You can set up your account for free at www.Squidoo.com in less than 60 seconds
You can add photos, video, ebay auctions, Amazon products, Flickr photos, Google AdWords, links to your site or blog, and so much more! (Hint: Most of those are profit-producing additions)
Requires little to no on-going work
Anyone can add content by using Squidoo's simply WYSIWIG editor (just like Word)
Traffic will find you! Yes, you heard that correctly. You are creating a page which is a piece of Squidoo's giant network – one of the top sites in the world!
Similar to other top Social Networking sites such as Facebook and Twitter, you can create your own Squidoo profile, become a fan of other lenses, drop comments, and join groups. Check out my lens "Save My Business". This top Social Media site even has their own lingo – you can become a Squid A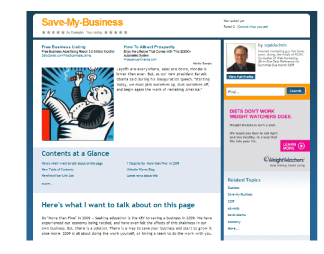 ngel or Giant Squid Greeter based on your involvement. A great example of a Squidoo lens (and one to help you learn the ins and outs of this opportunity) can be found at here.
Getting more visitors to your website doesn't have to take hours and hours, and cost you hundreds of dollars. We will continue our exploration of free, easy, networking and business-boosting opportunities in the coming weeks at Website Waves – so check back or Subscribe to my Feed. But in the meantime, drop me a comment and share the URL to your Squidoo lens. For the lens that is most unique, out of all comment submissions, I will write a blog post on your website's product or service and give you some extra exposure. I'll pick in 7 days – let's have some fun with this! Good luck…
Click a Star to Rate This Post:
Tell Others About This Post:

Email This Post to a Friend